TOOL SOMMELIER®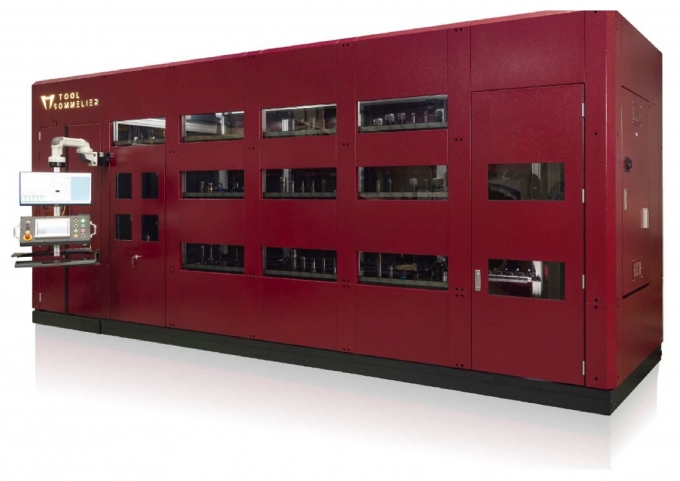 About
The Tool Sommelier (patented) is a cutting tool management equipment. This equipment simplifies the management of tool information and can store more than 200 cutting tools.
It picks out the most suitable tool for your today's processing condition.
Not only the type and the size of cutting tools, but also the conditions such as runout and wear are automatically measured and stored.
This collective management system resolves many problems associated with tool management, such as avoiding that you purchase and keep far too many tools at your factory.
Please contact:FA Division TEL +8186-958-2326
Only one equipment of this can store and manage a number of cutting tools in your factory.
Reduce man related work on tool management.
We help you simplify the tool management in your factory which leads to efficiency improvement and manpower reduction.
Feature
01

Batch management and handling of tools in your factory will be obtained.

Tool information (tool specifications, storage location, wear status) can be stored.

02

Infinite data utilization through collaboration with other equipment is possible.

By linking with your machines, with other tool stockers, with CAD / CAM and etc., effectiveness of data utilization is infinite.
Catalog
If you would like to look at the product catalog data, please contact us using the form below.
After confirmation, we will send you the login password. Please enter the password from the Catalog List page below and click "Login" to look at the catalog list.
A password is required
to view the catalog.
Contact
Inquiry about this product / Download catalog
If you would like to look at the catalog data of our products, please contact us from this form.
After confirmation, we will send you the login password.